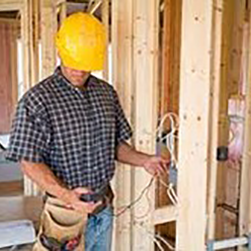 CUSTOM NEW HOME CONSTRUCTION
Are you building that special home you have always wanted, but aren't sure exactly what luxuries you should include, or how to properly manage the construction of your home?  NextGen Electrical project managers are experts at the latest technologies and smart home construction, helping to design that special house that is above and beyond a regular new spec home. We will never claim to be the cheapest new home wiring company, as we excel in the one of a kind, CUSTOM home electrical projects.  We are one of the most professional and ethical companies, and the extra cost will be instantly recovered by the personal attention we offer in regards to design, recommendations, and hassle free management.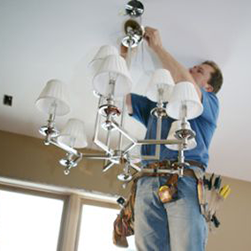 RESIDENTIAL ELECTRICAL SERVICE CALLS
Thinking of adding a hot tub, building a shop, doing a kitchen renovation, or a home addition? From minor electrical renovations, such as figuring out why that one plug has stopped working all the way up to a complete electrical service upgrade, we can handle it all. Give NextGen a call for your next residential project!
ELECTRICAL TROUBLESHOOTING
NextGen electricians' experience has made them experts at troubleshooting electrical problems in the home.  When it comes to power issues, hiring the right contractor will cost you significantly less to get your problem solved.  Our technicians can often identify the problem over the phone, free of charge.  An example of how we go the extra mile for our clients.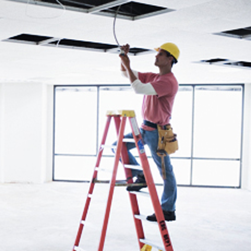 COMMERCIAL ELECTRICAL WORK
Whether you simply need a few lights repaired or are opening a new store front, NextGen Electrical has you covered!  With over 30 years of combined experience in commercial wiring, we have seen and done it all.  Our team has not only performed the work, but has also managed the projects from start to finish including small renovations within a shopping center, and the construction of large department stores in the Kamloops area.  Our project managers are experts at ensuring the build goes smoothly. We will catch conflicts of space between trades, and ensure scheduling is coordinated properly for the job to be completed on time. Having the knowledge and experience to recognize problems before they occur makes the job run smoother, saves clients' money, prevents work from having to be redone, and reduces the number of change orders required to complete the job.
LIGHT INDUSTRIAL ELECTRICAL
We shine in the light industrial field.  Whether you have a project at a large scale mining operation, or are simply adding a piece of equipment at a manufacturing facility, you can rest assured that you are working with some of the most knowledgeable electricians in the industry.  We can complete the installation, and assist in planning, design and future maintenance.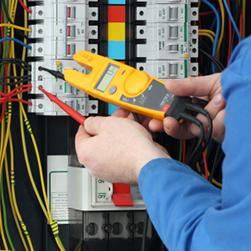 MONTHLY & ANNUAL SITE INSPECTIONS
When we conduct electrical inspections, we have the knowledge and experience to identify potential problems
before
they become problems.  We provide value to our customers by identifying electrical inefficiencies, recognizing issues, and making recommendations to deal with the issues before they force the client into an urgent repair situation.  Unplanned down time costs more than just lost production.  Prescheduling repairs during regular time saves the client the cost of an emergency repair at a premium time rate.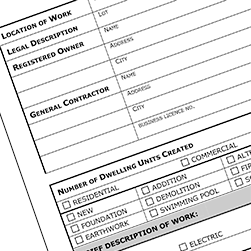 OPERATING PERMITS
A good company recognizes that not only are operating permits the law, but they are a tool that can save clients money.  Electrical upgrades are able to be completed without additional permits being pulled which saves customer costs.  Ensuring electrical work is done properly saves future headaches, and also ensures that the building upgrade adds value to your personal or business assets.  We offer operating permits at our cost to help our clients manage their maintenance budgets.  Contact us today.